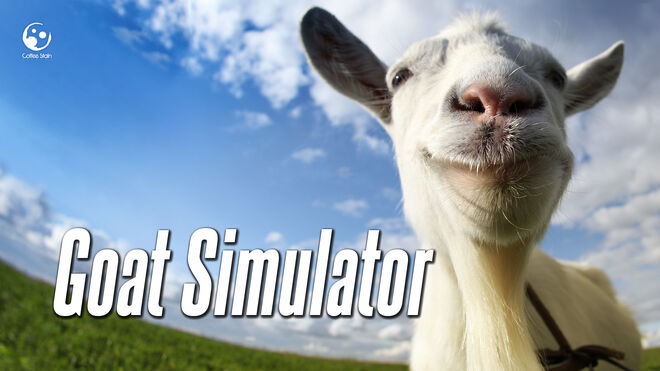 About the Release
Goat Simulator, simultaneously the dumbest and best video game this year, is launching on Steam April 1st, less than one week from today! People who pre-purchased from the Goat Simulator website will be able to play as early as this coming Friday, March 28th as a bonus for being an early supporter. Not convinced yet? Check out the awesome new trailer to the right!
Contest Information
To celebrate the April 1st launch of Goat Simulator by Coffee Stain Studios, we're teaming up with them to help bring you the Official Goat Simulator Launch contest!
In this contest, Coffee Stain will be taking entries for user-generated maps on the Steam Workshop page for Goat Simulator. There are several amazing prizes available for the best maps, as judged by Coffee Stain Studios, but the top maps will be featured at the Curse Inc and Gamepedia booth at the E3 Expo in June 2014. That means your map might be the face of Goat Simulator as it is presented to tens of thousands of people at one of the largest video game industry events in the world!
To enter, simply upload your User-generated map to the Goat Simulator page on Steam Workshop. On May 5th, Coffee Stain studios will begin evaluating all of the submitted maps to pick their favorites and to contact the lucky winners!
Contest FAQ
This section will be added to as questions are received
If you have questions about the contest, please leave them on the discussion page for this article.