Goat Simulator is a completely stupid game and, to be honest, you should probably spend your money on something else, such as a hula hoop, a pile of bricks, or maybe pool your money together with your friends and buy a real goat. So why not make a wiki about it? Welcome to the Goat Simulator Wiki! The greatest source of goat knowledge! (What? No, I don't have a clue what they eat. Hay?) Now, you're probably wondering, "What could I possibly find out about in a game where you jump around licking things?" Well, you could have a little chat with Satan and have some implosion powers, or fly around mind controlling cops. You could even climb the mighty tower to gain you birth right of king of All Goatdom!! So watta ya waiting for? Read up and became thanos baby goat!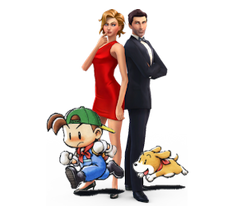 Community content is available under
CC-BY-SA
unless otherwise noted.