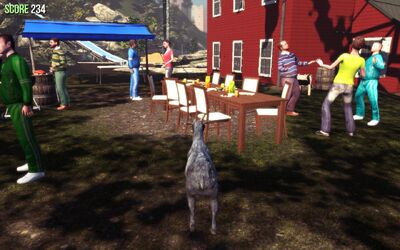 The Party is a location in GoatVille.
There is a group of humans having a cookout. Some of them are socializing and dancing. On a hill behind the party is a Boulder of Death.
In the yard of the nearby blue house is a Time Trial event.
Location
The party is behind the red house, past the Protesters and the Pool.
Achievements
Trophies