This article is about the
Mutator
, for the NPC, see
Robot (Waste of Space)
.
---
"Beep Boop"
The Robot Goat is a mutator that turns the goat into the robot Goat-2 (or G-2).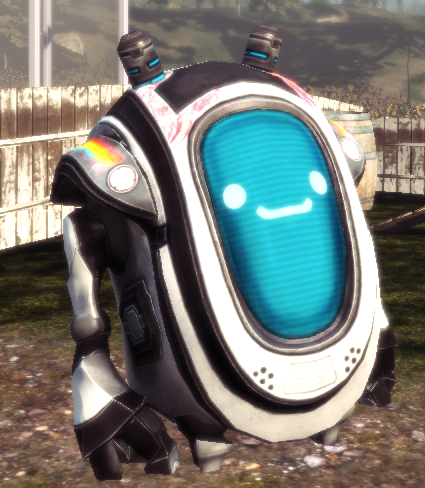 Unlock Requirement
Abilities
Instead of licking objects with a tongue, Robot Goat uses a black strap attached to its right hand.
When Robot Goat ragdolls, you can roll it around in a ball-like fashion.
When Robot Goat headbutts, he punches instead.
Robot goat can throw items by headbutting.
Explosions don't launch Robot Goat as far as other goats.
Trivia
Navigation