Skyscraper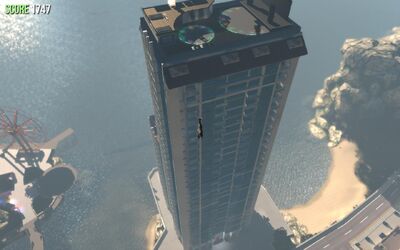 The Skyscraper is a location in Goat City Bay.
It is the tallest building on the map, and can be easily spotted from almost everywhere. The building consists of four areas:

To the right of the skyscraper is a giant goat statue and a boat that goes to the Island when boarded. In the bay is a Whale, which will blast you into the air if you step onto its blowhole and you will land near the skyscraper.